MCB JUICE PAYMENT – INSTRUCTIONS
STEP 1 – LOGIN
1. Open your juice application
2. Insert your pin or use your fingerprint / face ID
*if you do not have the application, go on www.juice.mu to download it.
STEP 2 – SCAN TO PAY
1. Select scan to pay
STEP 3 – SCAN QR CODE
1. Use your phone to scan the QR code shown in the picture above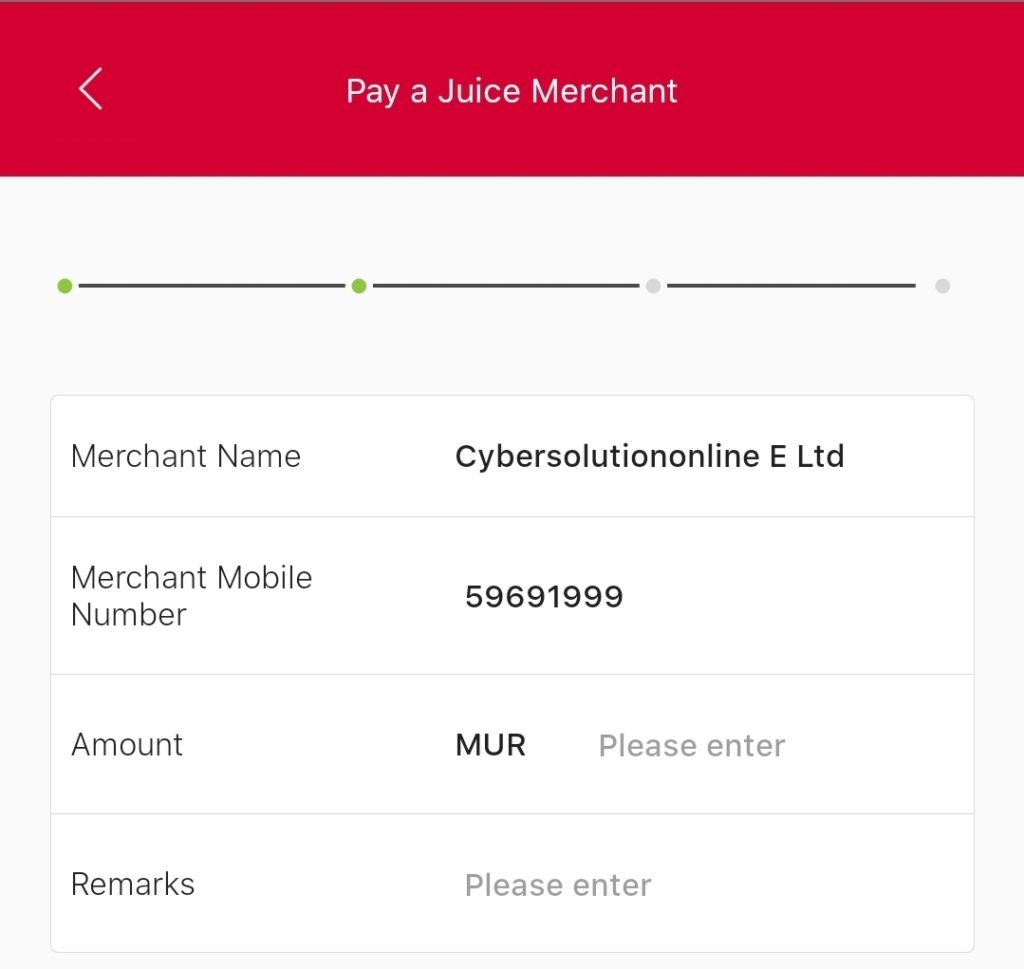 STEP 4 – CHECKOUT
1. Input the required amount and continue to checkout
(To convert MUR into EURO/USD, click here to get today's rate: www.mcb.mu)
2. Click on "Continue"
3. Put your passcode to complete payment4. Completion email will be sent automatically.
---
OPTION 2
STEP 1 – PAY & TRANSFER
1. Select "pay and transfer" at the top menu
2. Select "pay a Juice Merchant"
STEP 2 – SEARCH
1. Type "Cybersolution" in the search bar at the top
2. Select "Cybersolutiononline"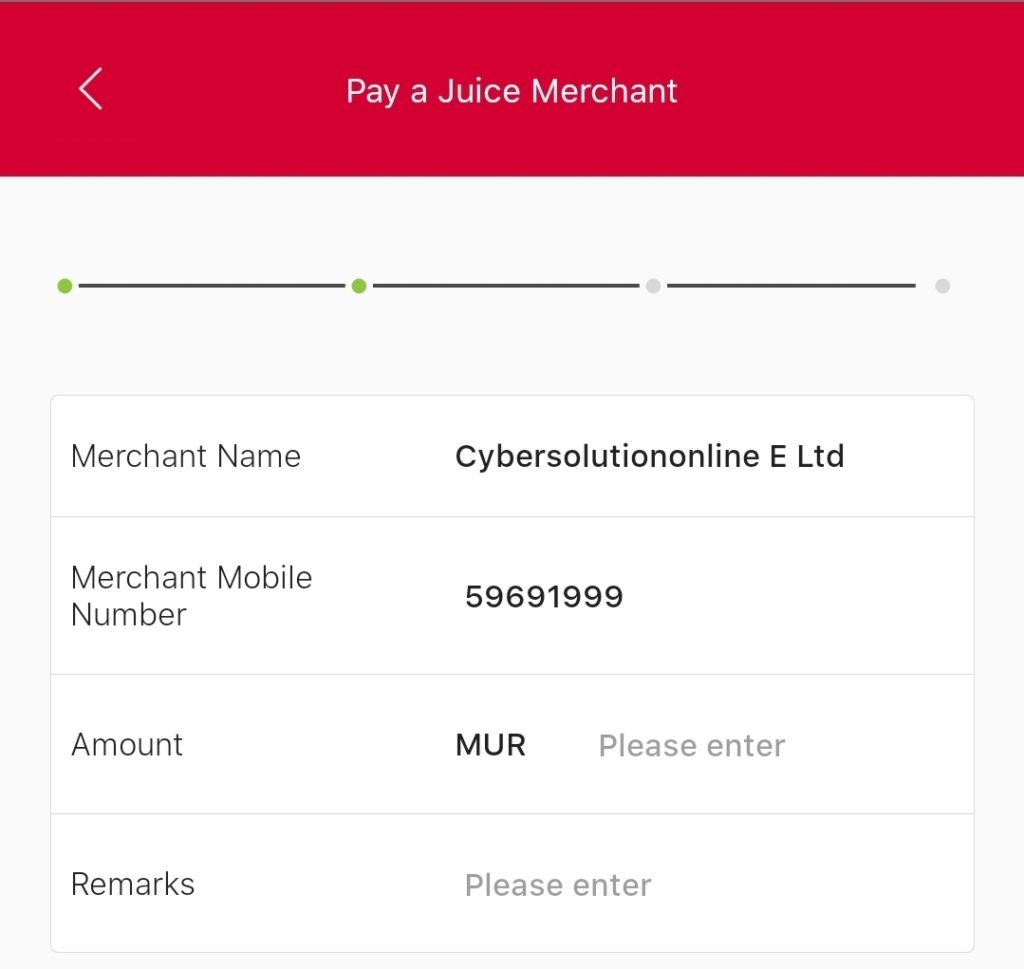 STEP 3 – CHECKOUT
1. Input the required amount and continue to checkout
(To convert MUR into EURO/USD, click here to get today's rate: www.mcb.mu)
2. Click on "Continue"
3. Put your passcode to complete payment
4. Completion email will be sent automatically