Description
HIKVISION ALARM KIT: MUCH MORE THAN A SIMPLE BURGLAR ALARM KIT!
Hikvision aims to offer maximum security for its customers and that is why, every time it designs a product, it creates it Smart . Being Smart for Hikvision means having products compatible with other security systems , such as Hikvision surveillance cameras and so on.
What does the kit include?
♦ 1 Central Alarm Hikvision Axiom lan wi-fi GPRS 64 zones | DS-PWA64-L-WE
♦ 1 Wireless Keyfob Alarm Remote Control | DS-PKF1-WE
♦ 1 wireless pir motion sensor 868Mhz | DS-PDP15P-EG2-WE
♦ 1 Wireless Slim Magnet Detector 1600m 868Mhz | DS-PDMC-EG2-WE
AXIOM HUB: WHAT IS IT ABOUT?
Axiom HUB is the new and innovative radio intrusion control unit that natively integrates Hikvision video management. The Wi-Fi transmission and the advanced Intruder Verification technology for video alarm verification make Axiom HUB the ideal control unit for the protection of property and people in residential and small business applications. With an elegant design, easy to install and use thanks to the guide integrated voice. It is compatible with the HiK-Connect app, for complete control of the system (arming, disarming and monitoring. The revolutionary Intruder Verification video verification function allows users and supervisors to quickly verify and confirm system alarms through high resolution video clips.
---
1x AXIOM HUB GPRS Alarm Control Panel (DS-PWA64-L-WE):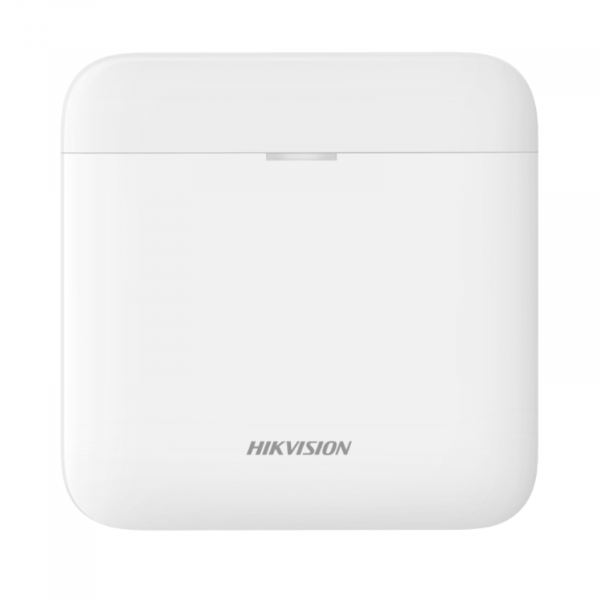 Central Axiom Hub bidirectional radio RF 868MHz, supports up to 64 wireless zones, 48 wireless outputs, 32 remote controls, 2 repeaters, 4 sirens and 32 tag readers and keypads.
, LAN + WIFI + GPRS. Video clip management of 7 seconds on alarm through native integrated with HikVision cameras, anti-opening and anti-tear tamper, internal backup battery. Alarm transmission with voice protocol, push notification, Contact ID and Contact ID, integrated Vocal Guido, simplified programming via HIK Connect app, IVMS4200 and WEB. Video surveillance, alarm and video door entry integration via HikConnect APP and IVMS
♦ GPRS, WiFi, LAN version
♦ Supports up to 64 wireless zones, 48 wireless outputs, 32 remote controls, 2 repeaters, 4 sirens and 32 tag readers and keypads.
♦ Supports viewing of event videos via mobile client and email
♦ Voice command for configuration and operations
♦ Configuration via web client, mobile client or client software
♦ Push alarm notifications via message, call and email
♦ Compatible with SIA-Contact ID protocol
♦ Two-way long distance communication
♦ AES-128-bit data encryption
♦ Support LED indicator for system status indication
♦ 4520mAh lithium backup battery, supports up to 12h of power supply
♦ White color
♦ Dimensions: 170.0 mm (6.7 ") x 170.0 (6.7") mm x 38.6 mm (1.5 ")
---
1x Hikvision AXIOM HUB Wireless Keyfob Remote Control (DS-PKF1-WE):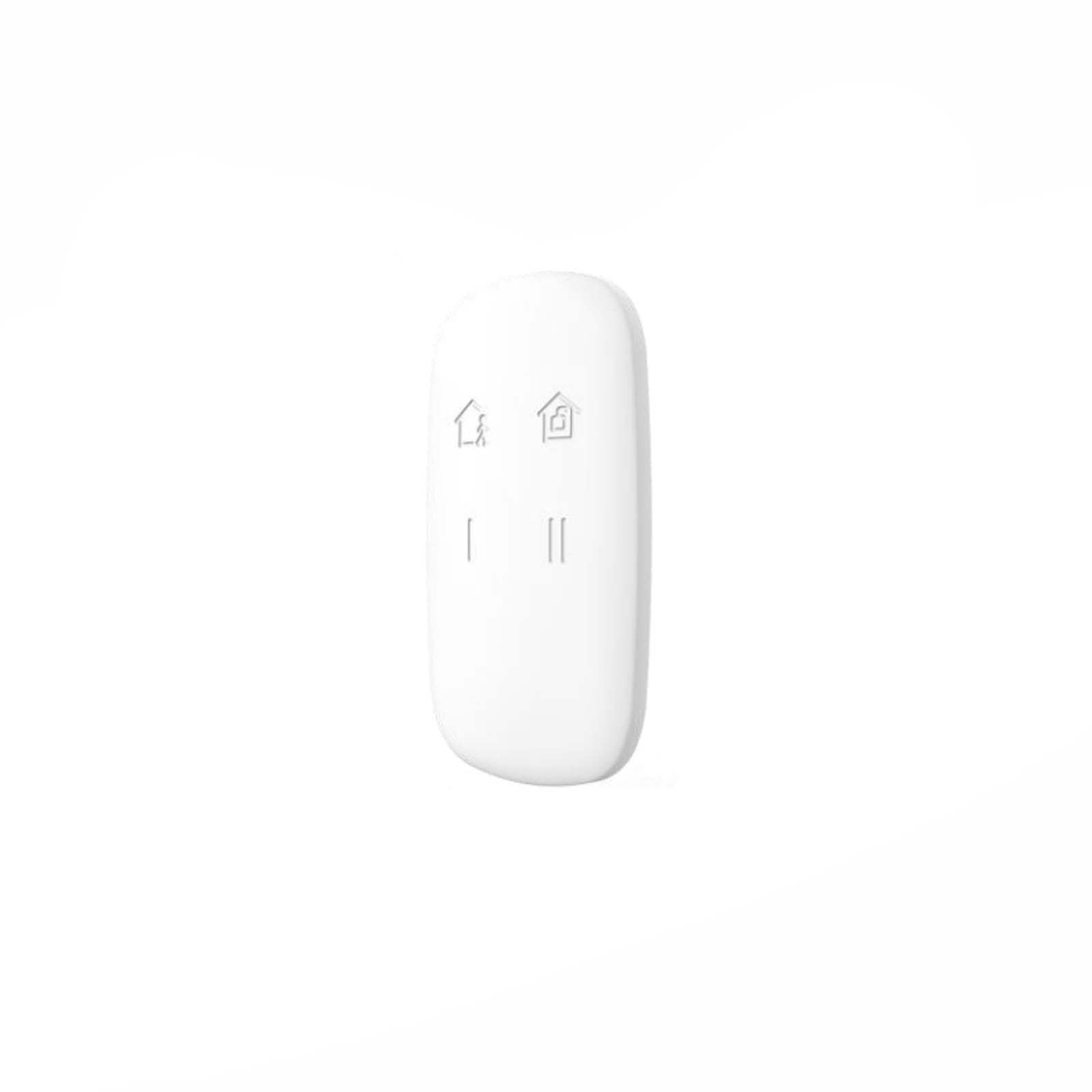 Wireless remote control Keyfob Hikvision Axiom 868MHz.
Operation: arming and disarming in position / absence
Remote control lock and unlock function
Fully configurable remotely via App
Multiple registration method and simple installation design
Easily replaceable battery with protected PCB
Frequency hopping against interference for reliable transmission
Dimensions: 35.2 (1.39 ") mm x 63.2 (2.49") mm x 11.3 (0.45 ") mm
---
1x PIR MOTION SENSOR (DS-PDP15P-EG2-WE: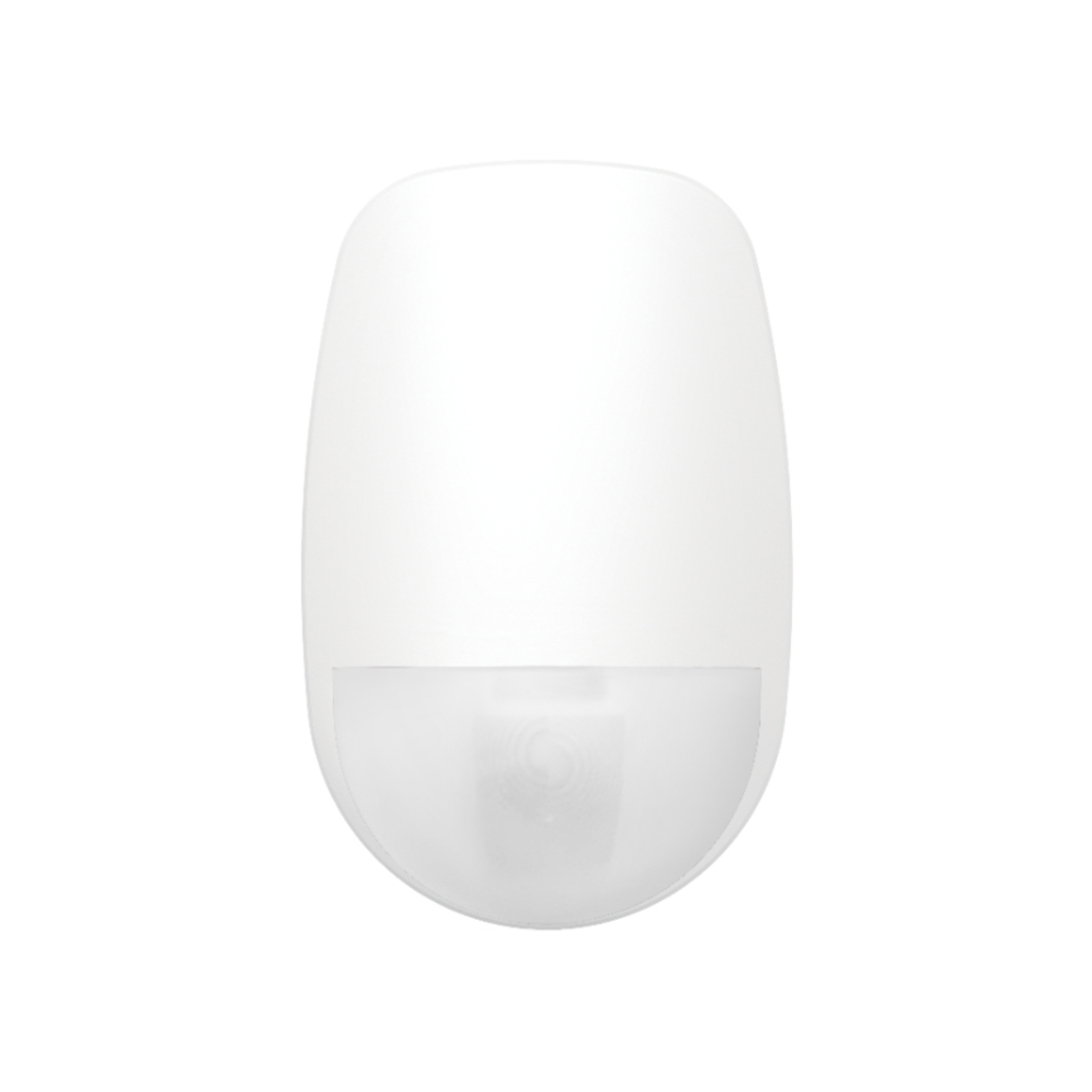 DS-PDP15P-EG2-WE with two-way wireless technology, this detector is the ideal choice to have a safe and secure home.
– Volumetric lens; detection range 15m; angle 85.9 °
– Digital temperature compensation
– Passive infrared sensor
– Pet immune up to 30Kg
– 6500 lux light filter
– Transmission range up to 1600M
– Plastic cases
– Signal Strength Indicator (SSI)
– Encrypted radio protocol
– 868MHz FM two-way radio technology
---
1x Wireless Magnetic Contact (DS-PDMC-EG2-WE):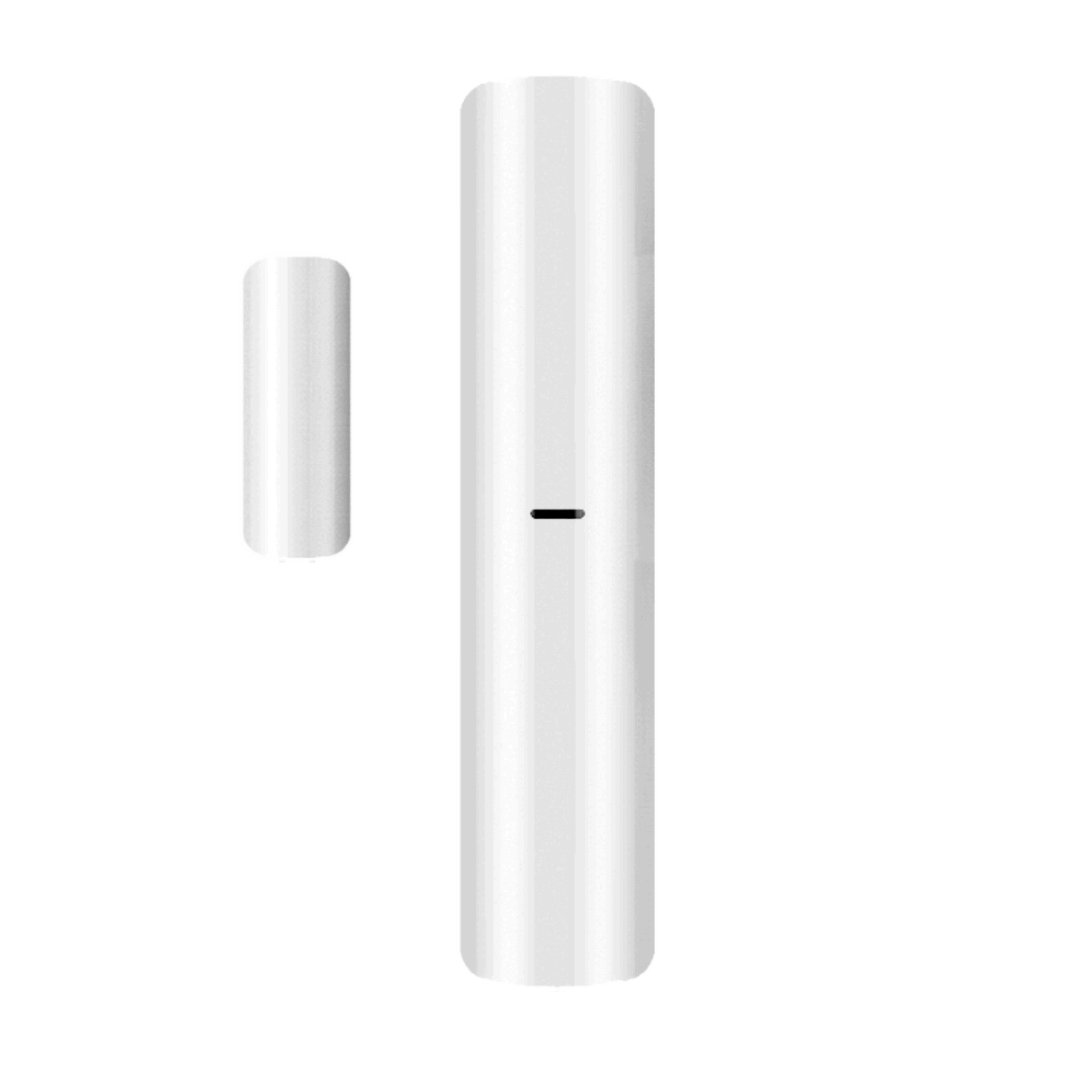 DS-PDMC-EG2-WE is wireless slim magnetic contact. Made to be placed in locations where either a shock sensor and magnetic contact is required, such as walls, ceilings, door and window frames; two sensors in one.
– Communication frequency: 868MHz
– Two-way wireless technology
– Operation up to 1600mt (in open space)
– Signal Strength Indicator (SSI)
– Tamper protection
– Slim design
– Plastic cover
---
Software Features

Tag

32

Area

16

Zones

64 (up to 48 PIRCAMs)

Installer

1

User

30

Admin

1

Voice Prompt

Supported

Loudspeaker Built In

Supported

Memory Log Stored

5000

Programming Tools

Hik-Connect/Hik-ProConnect/Web Portal/ IVMS4200/ Convergence Cloud

Firmware Upgrade

APP/Web Portal

Arm Modes

Away/Stay

Automatic Arm/Disarm Timers

Supported

Forced Arming With Open Zones

Supported

Diagnostics Via The APP Or Web

Supported

ARC Protocol

SIA DC09(SIA level 2, Contact ID), ISUP, ISAPI (SDK)

Hik-IP Receiver & Hik-IP Receiver Pro (Sur-Gard & Ademco 685)

Supports video verification and remote control

User APP For Operating

Supported

Installer APP For Programming

Supported

Web Server For Maintenance (Offline Configuration)

Supported
Hardware Features

RS232 Output

Supported

SIM Slot

Single
RF Transmission

RF Frequency

868Mhz

Wireless Security

Frequency Hoping 128 AES Encryption

GPRS On Board

Supported
Electrical Characteristics

Power Supply

Built in power supply

Battery Type

Built in on board Battery Li

Battery Life Span

12 hours
Wireless Transmission

Wired Network

Supported

Wi-Fi Standard

Supported
Display

LEDs Status

Arm/Disarm, Alarm, Tamper, Fault, Cloud, Power
General

Operation Temperature

-10 °C to +55 °C

Shell Material

Plastic

Dimension(WxHxD)

170.0 mm (6.7″) x 170.0 (6.7″) mm x 38.6 mm (1.5″)

557.5 g(19.7 oz)

Color

White
Device Management

Keyfob

32

Wireless Sounder

4

Keypad

8 (Including Tag reader)

Wireless Repeater

2

PIR Cam

Supported