Description
Features :
* Laser pointer 3w has 5000-8000m transmission distance.
* Be made of aircraft grade aluminum, solid and stable.
* Produce a green laser light that is clear, bright and full of energy.
* Adjustable brightness and focus to suit all kinds of needs.
* Push Button Constant On / Off, the use of more convenient and user friendly.
* The powerful 3000mw green laser pointer can light matches or burn black bag.
* Used in astronomy refers to the stars, site measurements, wild adventure.
* High powered green laser pen is the most authoritative and most regular.
3W Green Laser Product Details :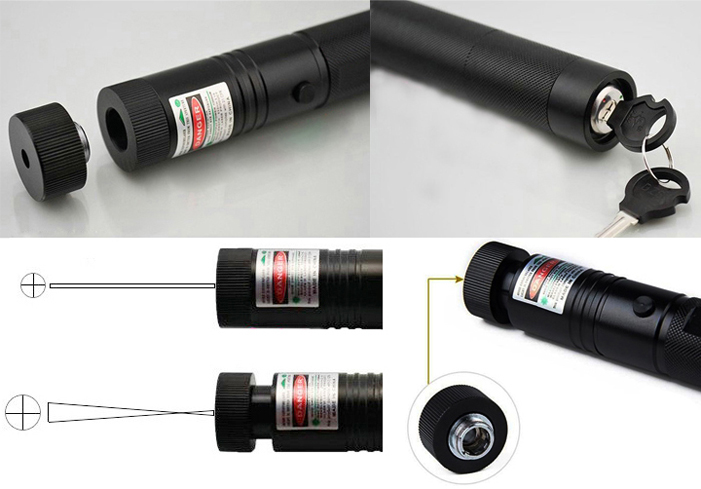 Laser Lenses Effect Diagram :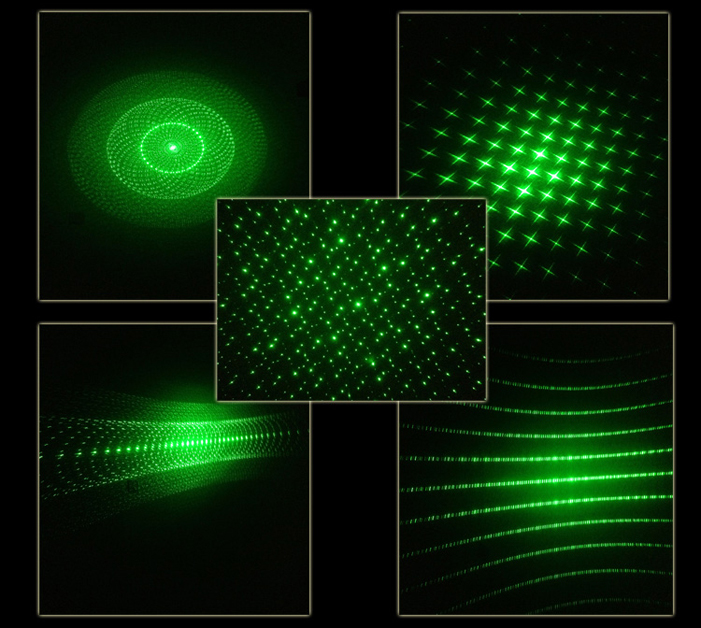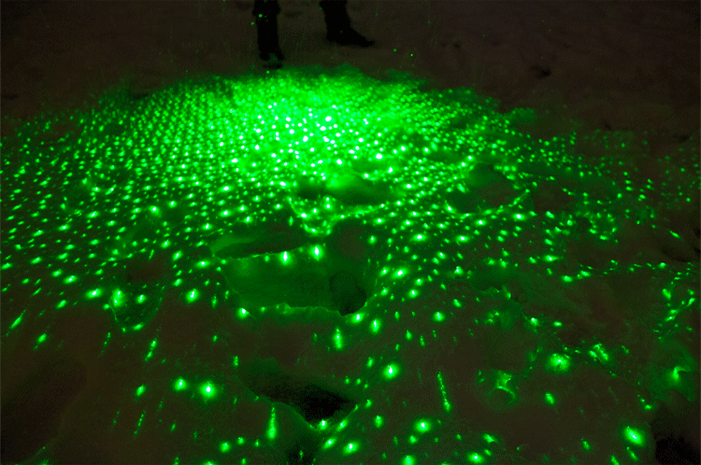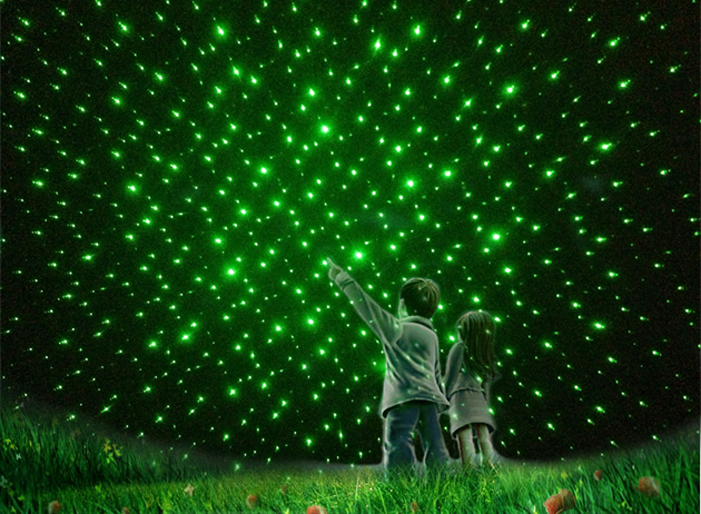 The green laser 3000mw focus flashlight is exquisite, portable and has extensive applications, it emits green light with a wave length of 532nm. The laser green pointer with safety key lock can be transformed into a "disco laser pointer" with its star cap. The portable button is designed as the switch, easy to operate and control. What's more, black body makes the 3w laser light in the night vivid and unique. Also, it features shock resistance due to its metal body. You will feel like in a disco party with your very own kaleidoscopic green laser light!
3000mW Green Laser Pointer Specifications
| | |
| --- | --- |
| Power | 3000mW |
| Class | IV |
| Laser Color | Green |
| Wavelength | 532nm |
| Size | 26.5mm x 148mm |
| Weight | 200g |
| Material | Aviation Aluminum |
| Finish | Rubber Paint |
| Beam Shape | 2mm X 5mm |
| Switch | Push On/Off |
| Modes | Continuous Wave |
| Focus | Adjustable |
| Beam Distance | 5,000m-8,000m |
| Power Supply | 1*18650 Lithium-Ion Rechargeable Batteries |
| Storage Temperature | 14°F ~ 104°F |
| Expected Lifetime | >5,000 hours |